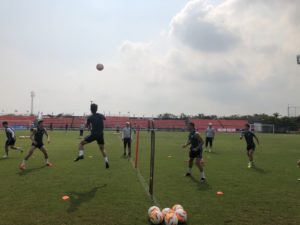 One stop service training camp Thailand, China, Korea, Japan, Spain, England, Germany, Myanmar, Malaysia, Vietnam, UAE more…
Minute to Minute detail itinerary for daily activities, training and local matches.
Handling all the necessary documents with the local football association/clubs.
Guarantee the top class matches with local football clubs Thai League, T2, and T3, Youth academy, ex Thailand legends.
Local logistic
Airport fast track/Security
Top class training facilities and provide training equipment (up on request)
Top class hotel to fit the budget
Top class food and beverages
Top class hospital for recovery program
Laundry services
Local team Liaison with the local knowledge and we can provide the spcific language requested by our client.
Match day management