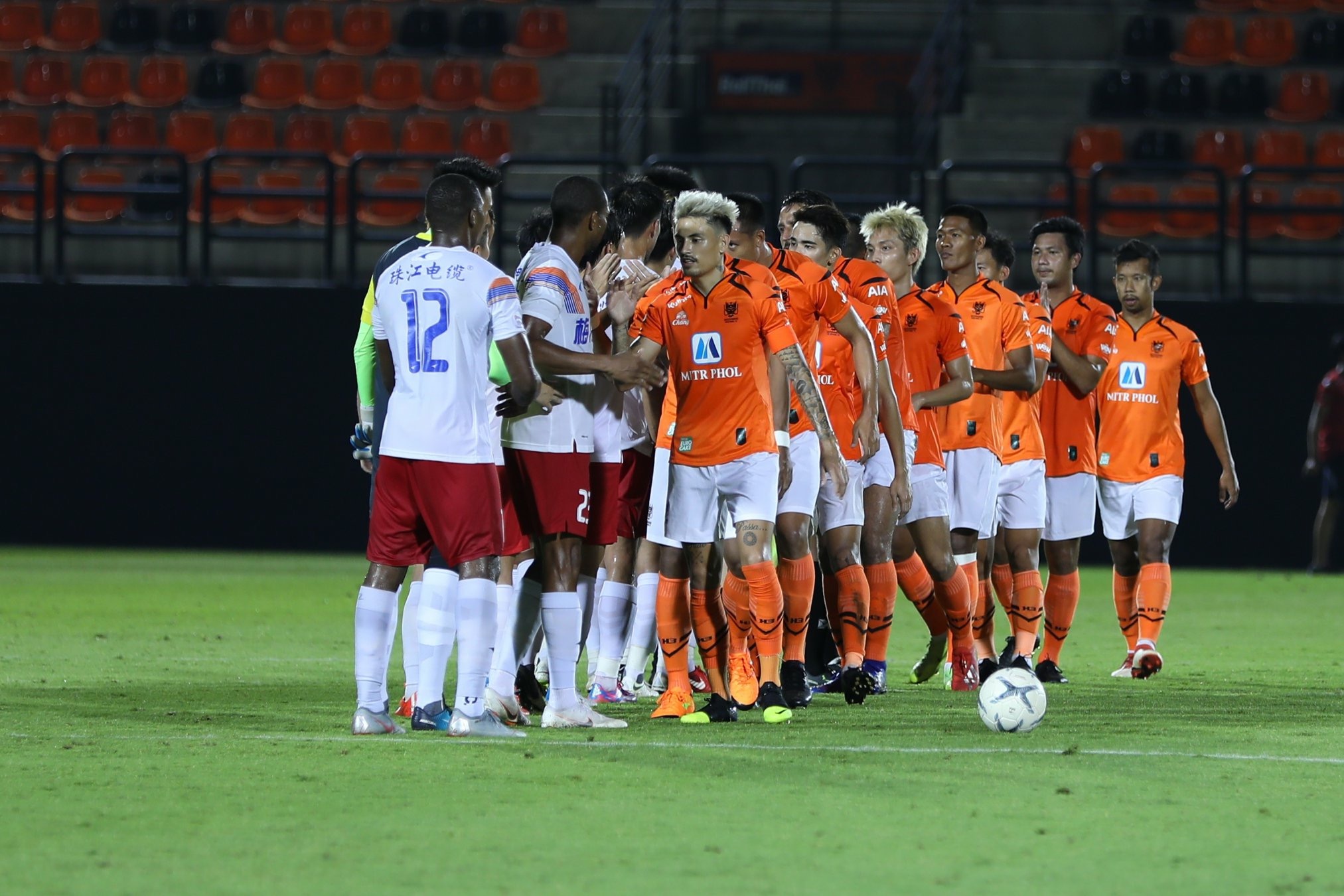 Your Gateway to Extraordinary Pre-Season Training Experiences in Asia!
Established in 2010, JPA has emerged as the epitome of trust and reliability in organizing pre-season training camps in Asia. We take pride in being your one-stop service provider for training camps across a wide array of destinations including Thailand, China, Korea, Japan, Spain, England, Germany, Myanmar, Malaysia, Vietnam, UAE, and beyond!
Why Choose JPA?
Unparalleled Services:
At JPA, we leave no stone unturned in ensuring a seamless training camp experience for you. Our meticulous attention to detail includes minute-to-minute itineraries for daily activities, training sessions, and local matches. We handle all the necessary documents and coordination with local football associations and clubs, guaranteeing you access to top-class matches with international teams, local top-tier football clubs, youth academies, legendary Thai matches, and even amateur tournaments.
Comprehensive Logistics:
We take care of all your logistical needs, right from airport fast-track services to security arrangements. Our dedicated team ensures that you and your team have a hassle-free arrival and departure experience, allowing you to focus solely on your training and matches.
World-Class Facilities:
Training at JPA means training at the pinnacle of excellence. We provide access to top-class training facilities and equip you with the finest training equipment. Our handpicked selection of hotels caters to diverse budgets, ensuring that your accommodation is as comfortable as it is memorable.
Indulge in Gastronomic Delights:
We believe that great food fuels great performances. That's why we offer top-class food and beverages, allowing you to savor a range of delectable cuisines. Experience the local flavors while nourishing your body for optimal performance.
Healthcare and Recovery:
Your well-being is our utmost priority. We have partnered with top-class hospitals and medical facilities to provide you with exceptional healthcare and recovery programs. In the unfortunate event of an injury, rest assured that you will receive the finest medical attention to get you back on your feet in no time.
Expert Local Liaison:
Our team comprises local experts with an in-depth understanding of the destinations we operate in. They are well-versed in the local language and culture, ensuring seamless communication and providing valuable insights into the local scene. Count on us to be your trusted local liaison throughout your training camp journey.
Match Day Management:
From training matches to Tier 1 international matches, we excel in match day management. Leave the logistical details to us as we ensure a smooth and unforgettable experience both on and off the field.
Join the Ranks of Elite Teams:
With JPA, you join the ranks of elite teams who have trusted us with their pre-season training. Benefit from our extensive network, unwavering commitment to quality, and our passion for elevating your training camp experience to unprecedented heights.
Are you ready to embark on a pre-season training adventure like no other? Choose JPA and unlock a world of unparalleled opportunities for growth, camaraderie, and sporting excellence. Contact us today to take the first step towards your remarkable journey!